PL
US

---
Our clients and their needs are at the heart of our work
Underlying all Monica Immobiliare's work is the importance of the human factor, both in the search fora dream home or in general for real estate investment and sale. Expertise, professionalism and proficiency, from choosing the right place to buy to signing a contract to buy or sell a Lake Garda apartment or villa.
MONICA BORRA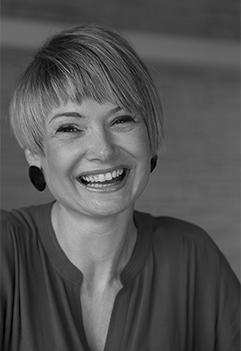 ---
Economic and Administrative Index No. BS-534959
F.I.MA.A. MEMBER
---
25 year real estate expertise
---
PROFILE
I began working in the Lake Garda real estate field at the age of 20 as a sales assistant and a challenging training and love for real estate and my work led to me becoming Head of Sales and Acquisitions. I worked for the same real estate firm for a total of 15 years with hard work and dedication. My professional life has brought me into contact with clients from all over the world with whom I have honed my skills in this challenging field.
Today, at the age of 45, on the strength of further experience acquired with Monica Immobiliare, my objective is still to satisfy the requirements of my clients in the delicate task of buying and selling homes on Lake Garda.
I do not solely guarantee my clients positive financial results but also ensure that the emotional side of buying or selling a home is managed. Clients and their satisfaction are always my first priority.
A villa or apartment on Lake Garda is a chance to enjoy its wonderful mild climate and the splendid area around it all year round.
My work is based on an exclusive real estate portfolio and I select my sales material with great care and attention. I chose to work in the excellence of the real estate field in an area as prestigious as Lake Garda and offer services to exacting clients who expect all-round solutions including official paperwork. Thanks to the network of contacts which I have built up over the years, my team includes respected notaries and bilingual lawyers and well-regarded surveyors and architects known all over the area, together with local artisans.
The best advertising for my work is my clients who have come back time after time over the years. If you are looking to buy or sell your Garda home and a top quality professional to help you do it, come to me. I won't disappoint you.
Client satisfaction is our objective.
---